We are an authorized distributor of Bando. Bando started as the first belt manufacturer in Japan. This company has managed to achieve a high level of customer satisfaction through the continuous development of new products and technologies. The Bando brand has become synonymous with first-class products and outstanding service around the world. This brand is represented by 14 countries with 19 companies in Europe, North America and Asia.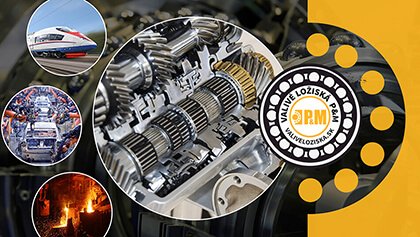 Valivé ložiská P & M, s.r.o
Do you need bearings, bearing units (housings), oil seals, V-belts, timing belts, grooved, variable speed or special belts, industrial chains, lubricants, oils, drugstore products, electrical – hand tools or binding material and industrial chemicals?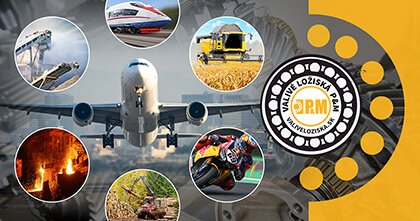 We have the widest selection of machinery in stock. We offer free consultation or advice by our specialists and sales assistants who are here just for you.
Whether you are dealing with scheduled maintenance or unplanned repair, it is vital for you to select the right bearing supplier. We offer you reliably functioning bearings at minimum procurement cost.
Incorrectly specified bearings or bad service provided by your supplier can lead to undesirable production downtimes and thus to increases in cost. Through cooperation with our company and our contractual partners, however, you can minimize this risk.
We guarantee your satisfaction with the quality of the products and components in our extensive offerings. Each and every item passes through the hands of our qualified employees.
We dedicate ourselves 100 percent to each customer, devoting all the time needed, whether it be a matter of consulting or full service. If you are unsure about anything, we will find a solution tailored to your needs.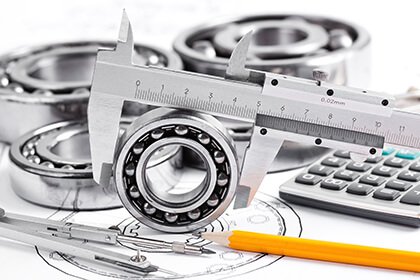 We offer free service of training your employees, designers, maintenance workers, colleagues. Our experts in cooperation with the renowned world and national producers will provide you with the first-class service and counselling in the field of training and optimization of the correct technical solution, storage... If necessary, we can provide training premises in Bratislava where you are welcomed.